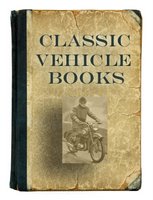 Excitement afoot! There's a new opportunity to read a book! Tim Challies has announced an upcoming READ-THE-CLASSICS-TOGETHER project over on his blog. Several times I've particpated in Challies' reading group, reading a few classics myself including:
Mortification of Sin
by Owen,
Spurgeon
by Dallimore,
Seven Last Sayings of the Saviour on the Cross
by Pink,
Redemption Accomplished and Applied
by John Murray. The experience is valuable. Challies' reviews, the multitude of comments from various co-readers, and the thinking required to make a comment of your own all contribute to gaining more than normal when reading a book.
But what book will Challies choose? How does Challies choose? I don't know. He made a suggestion,
Robert Murray M'Cheyne
by Andrew Bonar. But then asked, "what do you want?" The responses? Wow, amazing interest. Everybody wants to read a book. Reading through the comments there are some great suggestions. By far the most requested is
Christianity and Liberalism
by J. Gresham Machen. But
it's Tim's blog, not a democracy, so we'll have to wait and see what title wins out. If it is Machen, I'm in.
I was really amazed at all the wonderful and truly Classic suggestions.
Some of the other titles with repeated requests are:
Bondage of the Will
by Martin Luther
Life Together
by Bonhoeffer
Confessions
by Augustine
Institutes
by John Calvin
Sovereignity
of God by Pink
Pilgrim's Progress
by John Bunyan
All great choices. Waiting excitedly to see which book wins. As of 6:15pm on 5/6/11 there are 112 comments all expressing their own hopes for the next book for Reading the Classics Together.
click here to read Tim Challies' post